To Meet Future Trailer Demand, Plan Ahead or Get Left Behind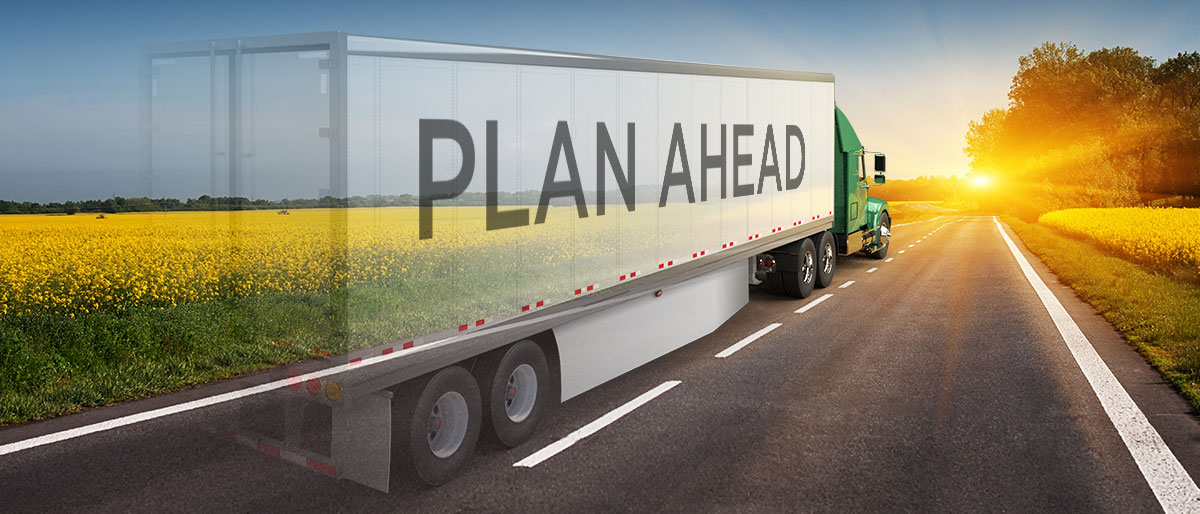 With demand for equipment high and expected to remain high, now is the time to plan for your future trailer needs.
The widely publicized supply chain issues many industries have faced are impacting the trucking industry as well, causing delays in the manufacturing of trucks and trailers. According to Don Ake, vice president of commercial vehicles at FTR Transportation Intelligence, the leading causes of production slowdowns are semiconductors for Class 8 trucks and wood flooring for trailers. However, Ake noted, "It doesn't stop there, but goes on and on: tires, harnesses, stamped parts, steel, aluminum."
Ake added, "For equipment manufacturers, the good news is pandemic recovery is excellent for freight and fleets; the bad news is OEMs can't build equipment fast enough."
"For trailer manufacturers, record orders in late 2020 have pushed the backlog to an all-time high, he continued. "Some trailer OEMs are saying this is such a mess, it could last to the fourth quarter."


Trailers will be scarce — Lock in next year's inventory now
With the demand for trailers outpacing supply, scarcity and delays are the result. "You don't want to be scrambling to figure out what you can do in the event you learn that the asset you thought was going to be delivered in June is not going to get there until October," warned industry observer Patrick Gaskins. "Now is the time to sit down and start addressing your 2022 business plan."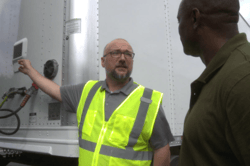 The experts at Premier Trailer Leasing can help you plan for future fleet demand. "We work with our clients to take a wholistic approach that considers both assets that are owned and outsourced before making recommendations," said Craig Barth, CFO. "In addition to trailer availability, we help clients take advantage of fleet management tools to increase operational efficiencies."

Premier can help you use available data to predict future fleet demand. Our sophisticated FleetLocate® trailer tracking technology gathers detailed information about how much you used the trailers, where they traveled, and when they sat idle. You can leverage this rich data to analyze past events, monitor current operations and reveal trends and patterns that should be used in planning and making projections for the future.

"To make sure they can get the trailers they need, we recommend that our customers plan for their upcoming requirements and lock in needed equipment well in advance to avoid operational surprises," added Joe Bromley, VP of Sourcing.


Make the most of the inventory you have
You may be able to find ways to optimize the effectiveness of your trailer fleet by improving operational efficiency. With the powerful tools Premier offers, such as IntelliScan® cargo sensing technology, you can tell when trailers were detained at a shipper's location awaiting unloading, when they were empty at a destination ready to be picked up, and whether they were traveling with a full load or deadheading.
Should you discover that an order for new trailers will be delayed, industry expert Patrick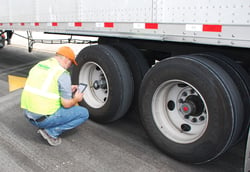 Gaskins urges, "Evaluate existing assets to make sure they are on the right maintenance schedule. If you are going to have to keep assets longer than planned, you may need to change maintenance cycles to accommodate the additional life you will need to get out of those assets."
When you lease or rent from Premier, we offer a trailer maintenance plan to handle all routine trailer maintenance and inspections, relieving clients of that worry.


Consider renting or leasing trailers to keep your business rolling
Your customers are counting on you, even when new trailer production is backed up. Don't assume you'll be able to purchase all the trailers you need. Consider renting or leasing to assure your fleet capability.
"It's not just about leasing trailers. At Premier, we partner with our clients for their success," said Jim AuBuchon, President and CEO. "We go the extra mile to see that our clients have the trailers they need."
Premier team members are knowledgeable about our current and future trailer inventory. We can make sure that you get the allocation you need from future inventory. If necessary, we'll even extend leases or rental terms until your new trailers arrive.


Investing in our fleet, adding capability to yours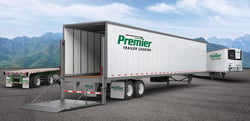 Premier Trailer Leasing is here to serve you with more than 50,000 trailers of all types and a growing network of locations across the country. We are continually investing to grow our fleet to help you meet your future goals.
Our late-model, low-mileage trailers offer the advantages of industry-leading technology for trailer tracking and management to help you optimize business performance.


Don't wait! Put us to work on your future today.
No matter the market conditions, our business is to help your business succeed. When you call Premier Trailer Leasing company, you'll speak to a professional with experience in the semi trailer leasing industry. We speak your language, understand your business and work with you to provide the ideal trailer fleet solution.
Contact us today to see what our expertise, flexibility and commitment to service can do for you.