Will the driver shortage ever end?
The number of truck drivers is at an all-time high. According to the American Trucking Association, there are about 3.5 million truckers. Yet industry experts contend that a driver shortage still exists, and is actually more severe than ever. American Trucking Associations Chief Economist Bob Costello said although the number of truckers may be rising, "It's just that it's not growing enough to match up with what has been needed with demand." There was a shortfall of more than 60,800 truck drivers at the end of last year – the greatest ever – needed to meet the country's demands for freight services, according to a new driver shortage report by ATA.
Dealing with the driver shortage will require trucking companies and fleet operators to recruit and retain younger and more diverse prospects with decidedly different qualifications, expectations and priorities for a career. Here are six keys that are especially important to younger workers.
1. Opportunities for a meaningful, rewarding career
Foremost, younger workers, particularly Millennials and Generation Z, want a "real" job with earning potential. Many end up graduating from college with student debt yet are unable to find a career-oriented job. They are entering the trucking industry with more technological experience, skills and education than any generation before. In order to attract and retain younger drivers, businesses must give employees access to time-saving and user-friendly mobile tools and technology, making life easier on the road.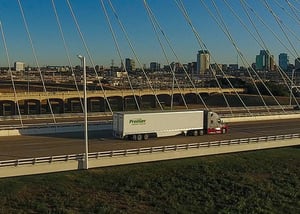 The trucking industry also offers an attractive, alternative path: a chance for a young person to get into a good career without the need, and expense, of a college degree. However, "trucking has unique barriers to entry because federal law does not allow drivers between the ages of 18 and 20 to drive Class 8 commercial motor vehicles across state lines," noted Ben Greenberg, a director of the North Carolina Trucking Association.
Barry Pottle, the chairman of American Trucking Associations, emphasized the importance of bringing workers into trucking at a young age, before they establish careers in other industries. "I started to drive a truck when I was 18 years old," he said. "I feel if I hadn't had that opportunity at 18, I might not be in trucking." Pottle also stressed the value of industry outreach to high schools to highlight the good jobs and career paths available in trucking. "We have so many kids today that don't want to go to college," he explained. "They need a job somewhere. They want to work. But they feel forced to go to college."
Federal legislators are working to address this issue. The Developing Responsible Individuals for a Vibrant Economy (DRIVE) Safe Act would allow 18- to 20-year-olds to become interstate truck drivers through employer-sponsored apprenticeships. Although all 48 contiguous U.S. states already allow drivers in that age group to operate trucks within their boundaries, federal regulations restrict them from crossing state lines until the age of 21.
American Trucking Associations President Chris Spear noted that individuals younger than 21 serving in the military participate in training that often involves heavy vehicles and machinery. "How are we willing to allow 18-year-olds to go off and do that, but we can't teach them how to cross state lines in a Class 8 truck?" he asked. In response, the Federal Motor Carrier Safety Administration has launched a pilot program to help veterans and reservists find jobs in the trucking industry.
2. A culture that reflects their values
Younger workers place great importance on believing in a company, its cause and its people.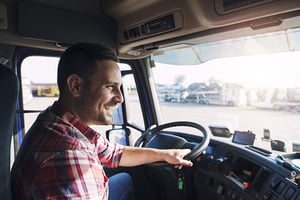 Staffing provider LaSalle Network surveyed 6,000 recent college graduates about the most important factors they consider when evaluating a company to work for. Company culture was found to be the most important factor, even compared to income.
This was confirmed in a Harvard Business Report article by Andrew Chamberlain, who observed, "One of the most striking results we've found is that, across all income levels, the top predictor of workplace satisfaction is not pay: It is the culture and values of the organization." Chamberlain suggests that once you determine fair pay for a role, you'll improve your odds of attracting the best talent and keeping the great talent you already have by promoting and refining "positive culture and values" within your business.
3. Balancing work and life
Perhaps more than any generation before, balancing professional and personal life is another key feature today's employees value above salary. In fact, a survey by the popular online job board FlexJobs found that 84% of working parents said work flexibility is the number one most important factor in a job, with work-life balance a close second at 80%. Furthermore, 50% of all LaSalle Network survey respondents said work-life balance ranked third in order of importance when considering factors of a new role.
"While the trucker lifestyle can't be completely changed, it can be improved," noted consultant Sven Wengler. He suggests that fleet operators consider innovative solutions such as "hub-and-spoke" distribution systems that can reduce the length of haul for an individual driver and, as a result, decrease the amount of time drivers spend on the road. Although the initial administrative and infrastructure investment in such model can be substantial, he points out that "its other benefits are significant: a reduced number of required routes, better driver compliance with hours-of-service regulations, reduced costs and improved service."
4. Technology integration and innovation
The new generation of truck drivers is tech-savvy and expects to use the latest technology as part of their jobs. For these workers, new technologies can help with driver recruiting and retention.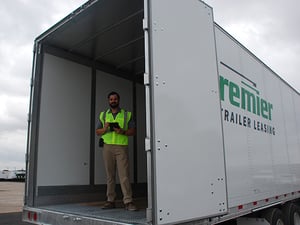 Industry observer Aaron Marsh cites, "Technology is finding ways to make fleet operation easier, quicker, more accurate, less taxing, safer or safeguarded, sometimes bringing sweeping industry change with it. The fundamental lure is that it's going to make life better for fleets and drivers."
For the fleet and trucking industry, younger drivers will be adept at using mobile apps and solutions that integrate the company's fleet management infrastructure to save time and money on the road. Newer drivers as well as experienced drivers benefit from advanced onboard safety technologies such as collision mitigation systems, lane-departure warnings and onboard cameras.
Premier's trailers feature the most advanced technology to help our customers and their drivers operate safely, reliably and efficiently.
5. Diversity and inclusion
The Census Bureau data indicates that the younger generation of truckers is also the most diverse. Truckers younger than 35 represent more women and Hispanic people than drivers who are over 55. Still, more than 90% of the 3.5 million truckers working today are men.
Women and minorities have made important strides in the industry. Last year, 40.4% of drivers were minorities, compared to 26.6% in 2001. Women as a percentage of total truck drivers grew from 4.5% in 2001 to 6.6% in 2018. ATA president Chris Spear noted that, although the number of female truck drivers has grown by 68% since 2010, women still are underrepresented.
In light of that, lawmakers in the U.S. Senate and House of Representatives have introduced legislation that would support women in the trucking industry by directing the Federal Motor Carrier Safety Administration to establish a Women of Trucking Advisory Board. The board would be tasked with identifying barriers women encounter when trying to enter the industry, working with companies and organizations to develop formal education and training regimens and establishing mentorship programs.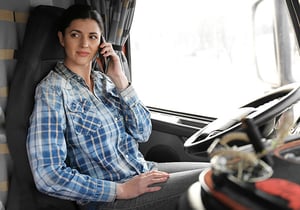 As a practical concern, Spear said studies indicate women are safer truck drivers. According to research from the American Transportation Research Institute's updated Crash Predictor Model, men were 88% more likely than women to have a reckless driving conviction. Gender also bore an impact on the likelihood of crash involvement. For example, men were 20% more likely to be involved in a crash than women.
Jeremy Reymer, CEO of Indianapolis-based recruiters DriverReach, said "The growing presence of women and minorities is encouraging for the future of trucking because, in addition to helping offset the driver shortage, these people are remodeling the industry's image. There is a lot of opportunity to improve the image of the industry when you add women to the picture."
6. Enhancing driver satisfaction
There are also simple, straightforward ways to broaden the appeal of truck driving as a career.
Some of these involve making the truck itself a more accommodating environment. "Drivers that spend a long time in the cab are exposed to 'NVH' (noise, vibration and harshness). These can cause fatigue, a bad back, possible hearing loss and more," noted industry analyst Darren Cottingham. "Fatigue is a big killer, so anything that reduces the chances of a driver falling asleep at the wheel is a good thing. Making the truck more comfortable also means less time off work with aches and pains." One effective solution to these issues is air suspension. Cottingham said drivers report that trucks with air suspension glide over bumps much more easily and give increased handling confidence and load versatility. Premier's trailers feature air-ride suspensions to help reduce driver fatigue and enhance concentration.
Technology that benefits the fleet operator can also benefit the driver. Systems such as Premier's FleetLocate® tracking and IntelliScan® cargo-sensing technology improve routing and reduce detention time. Premier also offers comprehensive maintenance programs to prevent roadside interruptions. All of these help assure that your drivers are on the road and maximizing their service hours.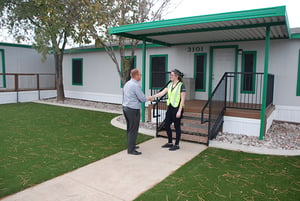 Industry consultant Sven Wengler suggested that fleet operators use creative yet cost-effective methods to boost driver satisfaction. "Consider adding amenities that elevate the perception of the profession," he offered. "For example, don't always require drivers to book themselves into the cheapest motel for overnight accommodations. Get creative by implementing programs, such as safety and fuel-economy bonuses, which deliver both increased driver compensation and improved overall fleet performance."
It is clear that the drivers of the future will be much different than those of the past. The companies that embrace and facilitate the industry's evolution are the ones that will be able to successfully recruit and retain the new generation of drivers.


Premier Trailer Leasing is here to partner with your recruiting efforts. We provide trailers equipped with the features and capabilities that fleet operators and their drivers prefer. We have convenient locations coast to coast. And we offer the outstanding level of service you can only get from seasoned, knowledgeable industry professional who know how to find solutions to any trailer-related challenge. Contact us to see what we can do for you.