Our commitment to safety: A message from Premier CEO Jim Aubuchon
An important health and safety update from our CEO
Dear Customer,
I'm sure you have been inundated with emails about the virus. I wanted to send you a quick note and let you know Premier Trailer Leasing will continue to be open for business to support your logistics needs. With that said, we are taking the appropriate precautions to enhance the safety and well-being of our customers, team members, and communities in which we work. Accordingly, we are implementing and enhancing a number of procedures to ensure we continue to meet the needs of our customers and do our part to protect the safety of all of our partners. These efforts include:
Maintaining appropriate social distancing during gate transactions. We request your driver remain in their truck during the inbound/outbound inspection. We will not have your driver sign our handheld. Instead, we will provide a paper rental agreement upon completion.
Enhancing the cleaning procedures at our locations.
Placing hand sanitizers or sanitary wipes in key public areas at our locations.
Restricting commercial air travel.
Scheduling meeting appointments in advance.
Educating our team members on best practices to keep themselves safe and healthy, including encouraging any team member who does not feel well to stay home and get well.
We appreciate the uncertainty brought on by recent events and are committed to providing you with the same level of service you have been accustomed to. We truly appreciate your business and look forward to growing our relationship in 2020.
Best regards,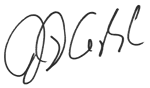 Jim Aubuchon
President and CEO
Premier Trailer Leasing