How Premier Trailer Leasing, Thermo King and Feeding America are Uniting to Feed Hungry Families

Premier reefers join the fight against hunger
Even during the best of times, hunger is a serious issue facing virtually every community in the U.S. andcthe coronavirus pandemic has escalated the problem of hunger to record levels. That's why we are partnering with Thermo King and Feeding America in an effort to relieve hunger during this critical time.
Premier is providing free leases of up to 40 refrigerated trailers, which have a 40,000 pound perishable food capacity, allowing this partnership to help secure, store and distribute more than 6 million meals this summer, based on USDA guidance that 1.2 lbs. equals one meal.
Feeding America will place the trailers in service in its nationwide network of food banks serving at the front line of hunger.
Thermo King is contributing funds to participating foodbanks through its We Move Food grant program.
The magnitude of the hunger problem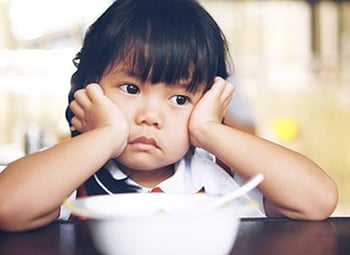 According to the USDA's 2019 Household Food Insecurity in the United States report, more than 37 million people in 14.3 million households in the United States struggled with hunger. Those numbers include more than 11 million children in food-insecure households with limited or uncertain access to enough food. Sadly, the number of food-insecure children could escalate to a record 18 million because of the COVID-19 pandemic, according to a report by Feeding America.
And when children don't know where their next meal will come from, they are deprived of more than just food. Kids who don't get enough to eat – especially during their first three years – begin life at a serious disadvantage. These children are more likely to be hospitalized, develop health conditions, and struggle in school or other social situations.
That's why we are joining in the supply chain to help provide meals – and hope – to families who are impacted by this current crisis.
Premier's trailers deliver hope even when not rolling down the road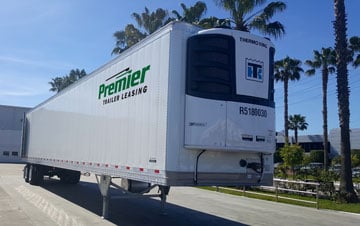 We are donating up to 40 of our 53-foot refrigerated trailers to be placed onsite at food banks around the nation to keep perishable foods fresh until distribution. Each trailer has the capacity to store 40,000 pounds of perishable food, which the food banks can use in as many as 48,000 meals. All rental fees, including monthly rent, mileage fees and engine hour fees, will be waived.
"We at Premier are so happy that we can use our resources to help communities around the U.S. and provide meals to those who need them most," said Jim Aubuchon, President and CEO of Premier Trailer Leasing. "We're incredibly proud to partner with Feeding America, an organization that is making huge strides to end hunger in our nation."
Thermo King keeps vital cargo safe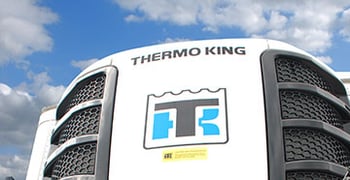 Thermo King is a transport refrigeration technology company and long-time supplier to Premier. "Our customers have always played a critical role in ensuring the safe delivery of fresh food and medicine, and their role is even more important today," said Karin De Bondt, President of Thermo King Americas. "As a long-standing partner to Premier and Feeding America, we are proud to further support their collective efforts through our We Move Food grant program so these food banks can serve even more people in need."
Feeding America – serving hope to our nation's hungry

Feeding America is the nation's largest domestic hunger-relief organization and second-largest U.S. charity according to Forbes. Bringing 200 food banks and 60,000 food pantries and meal programs together, the Feeding America network provides more than 4 billion meals to more than 40 million people across the United States.
In a recent TIME 100 Talks interview, Feeding America CEO Claire Babineaux-Fontenot told TIME magazine senior editor Haley Sweetland Edward that demand for the charity's services has increased as much as 200% at some of its partner food banks due to the coronavirus pandemic. At the same time, global supply chain challenges have made it difficult for food manufacturers to give away food to nonprofits, as they struggle to ship enough food to grocery chains that can pay for it. In addition, food charities are trying to serve more clients with fewer volunteers, since many who normally offer their time are elderly and thus more susceptible to severe COVID-19 symptoms.
Babineaux-Fontenot said, "I sometimes refer to this as a perfect storm because we have increased demand. We have decreased supply. And we also have a decrease in volunteers."
"Feeding America can't make an impact on hunger without the generous donations of individuals and organizations like Premier Trailer Leasing," said Babineaux-Fontenot. "The coronavirus pandemic has put a record strain on our network of food banks with an increased demand for food in communities large and small. We thank Premier Trailer Leasing for the donation of refrigerated trailers that will help store food that will nourish needy families around the country."
Celebrating 15 years of community support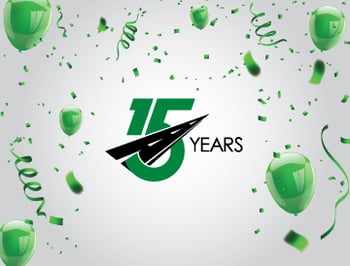 We are excited to be celebrating our 15th anniversary this year. And while we find ourselves navigating these unprecedented times, we're proud to be spending our 15th year supporting our local communities through efforts like this.
As our business has grown through the years, we have maintained a dynamic, people-centric culture that we refer to as our culture of CARE, which is short for our four core values at Premier: Communication, Accountability, Respect and Empowerment . Premier employees embody CARE in interactions with each other, our customers and our communities.
Our donation to Feeding America is part of our ongoing company-wide emphasis on community service and volunteerism that we have been practicing for the past 15 years.