With insurance premiums soaring, Premier's Loss Damage Waiver is a convenient and affordable alternative to the high cost of physical damage coverage

.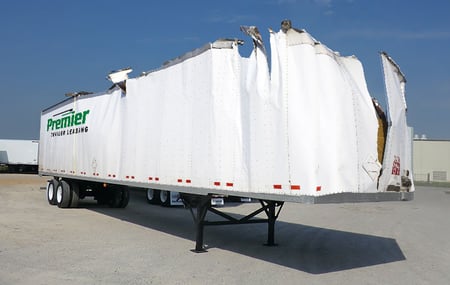 To a trucking industry that has managed to survive numerous critical challenges, a world returning to normal is a welcome development. However, there is one aspect of the industry where the new normal is not so welcome: insurance costs that continue to spiral out of control.

In a Transport Topics special report on trucking and insurance, Seth Clevenger observed, "Trucking companies have long contended with major business challenges such as recruiting and retaining professional drivers and adjusting to regulatory changes, but lately, insurance has joined the list of significant headwinds for the industry."

"Insurance premium increases, like fuel costs in the 1970s, are likened to a rising tide, where both safe and risky carriers have seen dramatic price increases due to insurer attempts to recoup years of losses," noted Jennifer Wieroniey of the American Trucking Associations. "The costs to defend carriers in vehicular accidents, the size of jury verdicts and even the number of small settlements have grown so much that insurers need double-digit — sometimes triple-digit — rate increases year-over-year to cover their expenses."

Not only have insurance costs increased dramatically, but insurance is also becoming harder to find. "It's been a tough couple of years for insurance companies, so much so that there are fewer providers today willing to write policies for trucking companies — yet another factor in higher premiums as the pool of capacity has shrunk," said Gary Frantz in the Transport Topics report. "And truckers are being placed in a position of having to buy less coverage for more money."

Premier's Loss Damage Waiver – Reducing risks and controlling costs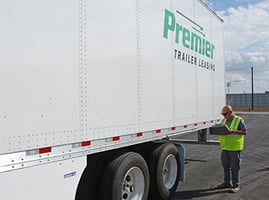 An effective step to control insurance costs is the Loss Damage Waiver (LDW) from Premier Trailer Leasing. The LDW covers a Premier trailer in the event of a loss or physical damage. "Our Loss Damage Waiver is a convenient, simple, affordable alternative to paying the high cost of physical damage coverage," said Greg Landis, COO.

What the LDW covers
The Loss Damage Waiver covers direct physical loss or damage to a leased or rented Premier Trailer. Covered losses include:
• Collision while moving
• Damage that is the result of a storm or tornado
• Collision that occurs while trailer is stationary
• Theft of trailer or destruction due to fire
• Recovery of the unit, towing, and storage (up to a $5,000 maximum)

"A general rule of thumb is that if a police report gets generated, it's usually covered," explained Tim Mowery, Director, Traffic and Safety. "In order to be covered, Premier must simply be notified of a covered loss within 48 hours of the incident."


Know what you'll pay — and when
With insurance premiums, about the only thing you can be sure of is that they'll go up. "We are in very challenged times with respect to transportation," said Ryan Erickson, executive vice president at insurance brokerage firm McGriff, Seibels & Williams, adding that commercial fleets are seeing anywhere from 100% to 300% rate increases.

Premier's LDW, on the other hand, allows customers to budget without the worry of yearly premium increases. The rate for physical damage coverage is fixed for the entire term of the lease.

Coverage at competitive rates
In addition to the convenience, simplicity and other benefits offered by the LDW, the rate for the level of coverage offered is extremely competitive with what an insurance company would charge. And the deductible amount for an incident with Premier's physical damage coverage is often significantly less than most other companies.

LDW claims aren't reported to your insurance company
If you file a claim for physical damage to a trailer, the payment of your LDW deductible settles it. We don't report the incident to your insurance company, which could cause your rates on your other rented or owned trailers to increase, or your coverage to get terminated.

In the event of a claim, all rental or lease charges for the trailer (including the LDW payment) stop as soon as the deductible is paid. You're not paying for a damaged, out-of-service trailer.

No insurance company hassles
The Premier Loss Damage Waiver is much simpler than dealing with an insurance company as well. LDW coverage begins and ends with the term of your lease. You'll never have to chase down your insurance company to schedule or un-schedule insurance on every single unit.

In the event of a total loss, trailer values are always covered in full. There will be no disputes over the amount your insurance company wants to pay.

Premier technology helps control costs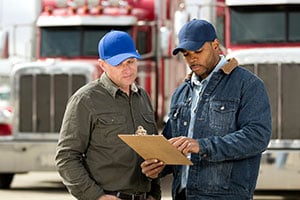 In determining insurance rates, "Motor carriers who manage risk as a key operational activity do better than motor carriers who hand off some of that responsibility to the insurance company," said Dan Cook, principal and practice leader at TrueNorth Companies, one of the three largest insurance brokers for trucking companies. Cook recommended that fleets collect and monitor data on their operations and establish key performance indicators for safety.

Premier leads the industry in equipping our trailers with advanced technology such as FleetLocate trailer tracking, geofencing, IntelliScan cargo sensing technology and real-time fleet monitoring and management to help clients operate with greater safety, precision, control and efficiency.

Premier is investing for your future
At Premier Trailer Leasing, we continually invest in our fleet, our facilities, our technologies and our people. "We're always looking ahead to see how we can grow to better serve our clients, partnering with them for their success," concluded Jim AuBuchon, CEO.

Contact Premier today to learn what our Loss Damage Waiver can do for you.