Committed to Partnership

When you don't know what's ahead, you need a trailer provider that's more than a vendor – you need a trusted partner.
In a changing marketplace, have you found that your needs today aren't what they were before? Maybe you need more trailers – or increased flexibility. What do you do and where do you turn when you have questions and need experienced advice? When facing unique challenges and looking for more than just a vendor, Premier Trailer Leasing steps up like a true partner.
Flexibility is ingrained in our culture. We work with you to develop a custom strategy to optimize your trailer fleet performance. We truly measure our success by the success of our customers. And we go to extraordinary lengths to make that happen. Here are a few examples of how we're working hard to be a partner in your success:
1. We're here for you.
Our 35
locations
nationwide are all open, fully staffed and ready to serve you. We're here to help, whenever and wherever you need us.
2. We're watching out for you.
We've taken exceptional measures throughout our organization to assure the safety and well-being of our customers, team members and communities in which we work. That includes implementing and enhancing a number of procedures to ensure we do our part to protect the safety of all of our partners.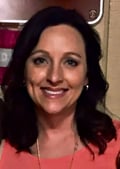 "As an added convenience, drivers can remain in their trucks through the entire inbound and outbound inspection for a contact-free process."
– Amy Amend, Branch Manager, Pittsburgh
3. We get to know your business.
Our branch managers have an average of 15 years of experience in the semi-trailer leasing industry. We speak your language, and we work to understand the type of challenges you are facing. Premier's goal is to partner together with every client to develop a custom solution that will meet their specific business needs.
4. We've got what you need.
With a nationwide inventory of nearly 50,000 late model trailers, all well maintained and equipped with the latest technology, Premier trailers give you tools to manage your fleet effectively and efficiently.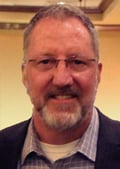 "We consult with our customers and arrive at a strategy to optimize their fleet composition of owned, leased and rented trailers based on their particular market demands."
– Bill von Kessel, Vice President and General Manager
5. We find a way to say yes.
At Premier, our people make the difference. Every team member is dedicated to your success and empowered to work with you to satisfy your unique requirements. Our vision is to be the trusted partner of choice for outsourced trailer solutions.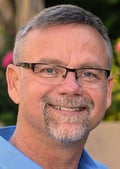 "Our culture is built on friendly service, a mindset of flexibility and trying harder to make our customers' lives easier. Give us a chance to say yes."
– Jeff Hale, National Accounts Sales Manager
If you'd like to learn more about what it means to have a trusted partner in the trailer leasing business, contact us today. We'll be glad to help.