5 Keys to Beat the Trailer Shortage
With demand outpacing supply, you must optimize your existing trailer pool

By Bill VonKessel, General Manager at Premier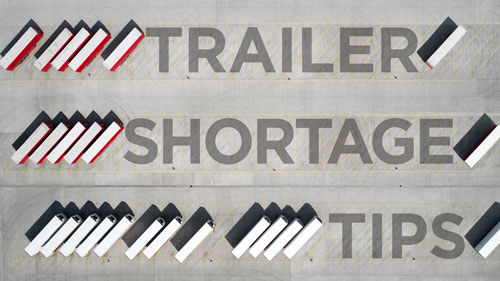 As 2021 comes to a close, global supply chain issues are still here, hampering the ability of OEMs to deliver new trailers. At the same time, demand keeps going up and there's a tremendous backlog of orders. It's one of the most unusual times I've ever seen in my 34 years in the transportation industry. With no assurance of when new trailers might arrive, it's critical for operators to optimize their existing pool of trailers.
Fortunately, there are effective ways to make sure fleet managers and supervisors are getting the maximum availability, efficiency and productivity from their existing trailer fleet and today, I want to share a few of them here.
1. Eliminate Idle Trailers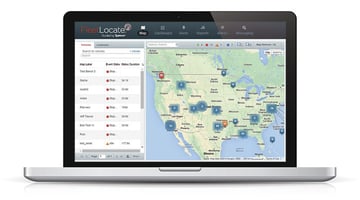 Eliminating idle time on your existing trailers is one of the most obvious things you can do to get maximum productivity and efficiency out of your assets during this difficult time. Utilizing technology appropriately is key in achieving this goal.
One example of technology that can help drive more trailer efficiency is FleetLocate trailer tracking. With it, operators can track the precise location of every trailer in their fleet in an instant and identify idle trailers quickly. Once underutilized equipment has been identified, operators can redirect them to sites with higher demand immediately. If you do not currently track your idle trailers, now is the time to start.
2. Optimize Route Planning

Not only does trailer tracking help eliminate idle time, it also allows you to map out the best routes for picking up and delivering loads, since the technology can determine the shortest and fastest ways not only on average, but also during specific timeframes like rush-hour or weekends.

Take a look at your tracking data to analyze which routes or loads are taking longer than you'd like and see if adjustments are warranted to bring trailers and loads to higher efficiency.
3. Shorten Turnaround Times

With the severe trailer and equipment shortage, our goal, again, is to reduce idle time in every way possible. Cargo sensing data is another helpful tool to do just that. Cargo sensing assures that a trailer at a loading dock will be unloaded quickly, reducing unpaid waiting time.
Here is how it works: The cargo sensing tool sends an alert to you the moment the trailer is loaded or unloaded. If a trailer is unloaded, managers know that it's available for the next load. If it sits unloaded for an extended period of time, you may have an opportunity to increase trailer usage.

Another solution to shorten turnaround time is taking advantage of geofencing technology. Here, a geofence is set up around a particular yard and triggers a notification when a trailer is approaching or has departed that location. This gives managers a chance to ensure that the yard is ready by the time the trailer arrives. When it departs the geofenced area, a dispatcher can plan for the time of the driver's arrival at the next destination and be sure the shipper has a trailer loaded and ready to go. Knowing arrival times in advance may be just what you need to turn around trailers faster.
4. Train Regularly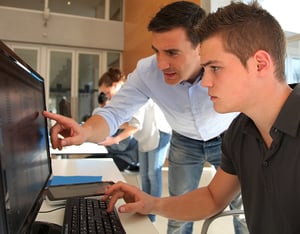 I shared a lot about technology in this article already, but we all know that keeping up with the changes is the most challenging part of innovation. Our Manager of Telematics, Ben Polk, tells me that the operators who get the most out of technology are those who reach out to him for more training regularly.
A refresher on how telematics helps maximize utilization can pay dividends for any transportation company, so make sure you add training to your team's calendar regularly. If you'd like our team to offer guidance, just reach out to your account manager. We're always here to help.
5. Maintain Your Fleet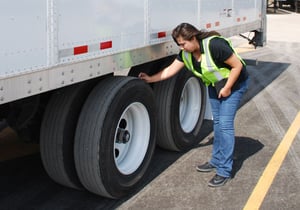 When there are no new trailers in sight, the ones you do have become even more important. Regular, thorough maintenance is critical. Based on our own experience and that of our customers, a trailer's life can be extended by up to 30% through proper maintenance.

As truck drivers' time is critical, work with your trailer leasing partner to see how to schedule repairs on your fleet while the driver has some down time. At Premier, our field staff is available on their mobile phones and very accessible to clients to help them conduct fleet repairs during very narrow time frames.
Talk to an expert
Want more information about these or other ways to get the most from your trailer fleet? Then give us a call. At Premier, we've kept our clients on the road through millions of miles and every imaginable circumstance. We'd like to be a resource to you as well.



Bill VonKessel is Vice President and General Manager of Premier Trailer Leasing and an industry veteran. His 34 years of industry experience include branch operations, branch management and sales, truck dealership management and truck leasing management.

Bill VonKessel